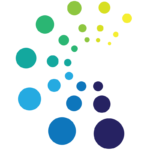 DECONS ENERGY, LLC as an Engineering, Procurement and Construction (EPC) contracting services company is capable of managing and developing turnkey projects for the energy and power generation sector working with a prepared and experienced team that can provide services on different stages and disciplines. Our team with extensive experience will give our customers added value with a service experience above and beyond their expectations.
Project Management
A good Project Management process becomes mandatory for high success in the energy industry, the complexity and scale of projects present significant risks to all project stakeholders also delivering complex large scale projects on time, on budget and high quality as core requirements.
Most projects often suffer distress in the form of contracting services and third parties and project mismanagement, that can become present in over cost, over time, performance failings and disputes between project stakeholders with not positive benefits. DECONS ENERGY Project Management Certified Professionals ensure that each stage of the project adopts negotiation and contracting strategies that can deal with the constant movement of this market.
Define the relationship between all project stakeholders Evaluating organizational strategy and projects for successful completion
Develop successful contractual relationships with contractors and third parties to balance risk appropriately
Manage the communication between all stakeholders involve to ensure successful completion of the project
Develop effective risk allocation strategy
Reviewing the project performance through effective planning and communication
Project Engineering
As mentioned before our team has substantial experience developing turnkey projects Engineering, Procurement, and Construction. We complete engineering projects, in compliance with the functionality within the goals set by customers and oversight entities.
Our strategy takes into consideration the step by step guidance on developing the project plan to ensure the optimum cost efficiency and execution time of each project stage in particular. As we mention before our team have strong experience in developing turnkey projects Engineering, Procurement and Construction.
Front End Planning
Feasibility, Conceptual Design, Preliminary Design
Technical Equipment Specifications
Cost Estimation / Budget Preparation
Bill of Material BOM Development
Health, Safety and Environment HSE
Job Development Inspection
Hazard and Operability Studies HAZOP
Administration and Management Support
Application process for permits with government entities and regulatory agencies for electrical installation projects
Coordinate with government institutions to request inspections and project approvals
Electrical Engineering
With the teamwork, our staff can provide design, engineering, construction, commissioning and start up on power generation and distribution projects, ranging in complexity from low voltage industrial up to 500 kV.
We can prepare all plans and schematic drawings necessary to study the design concept of the system and check conformity with total design criteria before release for equipment manufacturing and procurement, permitting process and construction as required by country law and or customer – investors.
Low / Medium / High Voltage installations from concept, basic and detailed designs
Electrical Equipment Installation: Site Plans, Layouts, Sections, Elevations, 3D Detailed.
Equipment Specifications / Bill of Materials BOM's
Substations Control, Protection, and Metering, SCADA Systems
Prime, Standby and Emergency Power Generation (Engines & Turbines)
Start / Stop Motor Control Centers MCCs Automatic and Manual Transfer Switches ATS / MTS
Grounding Designs / Shielding
Auxiliary Power and Services (Batteries and Back Up Power)
Medium Voltage Transmission / Distribution Lines
Power Systems Studies / Protection and Control Design
We can develop specifics Power System Studies / Protection and Control Designs that includes the analysis of power exchange among different sources, modeling and analyzing networks complexity like interconnection studies, short circuit calculations, transient behavior, and power system control to achieve optimal operating conditions, protection, control, and monitoring.
Load Flow / Short Circuit Analysis
Voltage Regulation Short Circuit
Relay Settings Calculation and Parameterization / Protection Coordination
Voltage / Transient Stability
Contingency Analysis
Motor Starting
Reliability Analysis
Power Factor Control
Arc Flash Hazard
Single Line Development
Protection Engineering Design
Three Line Drawings
AC / DC System Schematics
Substation Automation / Communications / Telemetry
Energy Efficiency and Management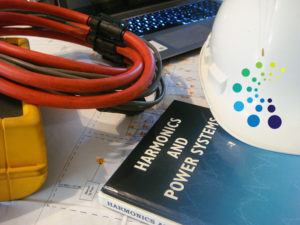 We can help customers from different industries and sectors to meet their energy savings and efficiency through an integrated and comprehensive approach to energy management solutions. Our TEAM will be initially doing Power Quality Analysis and Audits performing Evaluation and Monitoring, obtaining solutions that can include lighting, HVAC replacements, motor starting retrofits, and the latest energy management and control systems.
We can also provide other technical plus commercial solution like Power Purchase Agreements (PPA's) and Energy Savings Performance Contracts (ESPCs) also planning about auto power generation projects based on industry local energy law and regulations.
Design, Selection, Specifications, and Installations of Correction Equipment for Quality Energy Matters found
Economic Feasibility / Return of Investment
Load and Voltage Profile Analysis / Motor Starting / Capacitor Sizing and Location
Harmonic Measurement and Analysis / Filter Calculation and Sizing
Consulting Services on Design, Inspection and High-Efficiency Electromechanical Equipment Selection
Power Distribution Networks / Systems for Technical and Non-Technical Losses Studies
Energy Management & Optimization
​Peak Demand Management
Energy Audits
Economics of Power Delivery and Consumption
Revenue Metering Systems
Field Services, Installations, Testing and Commissioning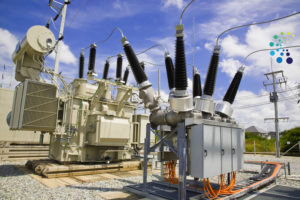 We can perform factory and site acceptance tests, installations, commissioning and maintenance services also to protective devices on any electrical substation or switchyard scheme.
Before the substation or plan energization or interconnection, we can test system components in accordance with industry stablished standard.
After substation, power plant or sub-system is already energized will perform and teste each operational step in detail.
All test reports will be written and deliver by qualified team describing the services provided using state of the art up to date calibrated and certified test equipment, proper tools, and materials to perform field works.
Factory Acceptance Tests FAT's / Equipment Inspections as per Design
Site Acceptance Tests SAT's
Functional Tests, Start Up Support, Power Systems Synchronization and Energization
As-Built Documentation
Testing a wide range of substation equipment including but not limited to Power Transformers in a whole concept, Potential Transformers PT's, Current Transformers CT's, SF6 and Vacuum Breakers, Disconnect & Ground Switches, Reactors, Arresters, Voltage Regulators, Batteries – Back Up Systems, Capacitors Banks, Harmonic Filters, Reclosers
Power Generators
As Built Drawings and Redlines Updates
SCADA Control Circuit Tests
Electrical Substation / Switchyard Erection
Power Generation Facilities Operations & Maintenance Services for Conventional and Renewables
Installation and Demobilization Services for Conventional and Temporary Power Plants
Solar Power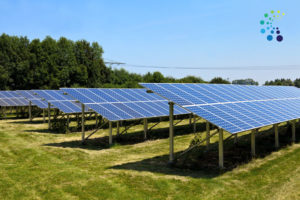 Developing solar power projects different scales combining expertise, procurement, construction and specific partnerships with landowners, investors, equipment manufacturers, and customers. Using tools to facilitate decisions makers the understanding of projects economics and different taxes credits due to the renewable energy incentives on different application scenarios analyzing savings and speed of the return of the investment.
Utility Scale Projects
We can develop, design, install and commission an utility-scale solar facility that will produce electricity using solar power that energy can be injected directly to the grid selling energy to the spot market to a specific customer or to the power distribution company applying local energy regulations as it can be done using different characters as an Independent Power Producer based on the market prices and dispatch or with a firm Power Purchase Agreement PPA with the utility customer or customer.
Corporate Rooftop Projects
Using existing large facilities rooftops to minimize additional mounting material, leasing land process avoiding ground mount process it can provide some financial benefits for the owners of the facilities that can export bi-directionally to the grid exporting excess of the power not used but also a storage battery system can be installed. Another no less significant benefit is to contribute cooling down the temperature inside the facilities using less energy on air conditioning systems and a few many other advantages.
Mechanical Engineering
We offer to our clients a breadth and depth of experience through our intimate industry knowledge to deliver fully integrated solutions that are safe, reliable and cost-effective. Our expertise allows us to specify, design, factory test, install, field commission and start-up of a diversity of gas and liquid fuels distribution systems to industry best practice standards.
Our gas and liquid fuels equipment design and specification capabilities involve the asset lifecycle from design,  installation, testing, startup, factory design to construct, timely inspection, utilizing our project management methodology.
Pipelines Specification, Design, Calculations & Construction
Main & Distribution Lines for Gas & Liquid Fuels
Installations & Commissioning
Alignment, Welding Specifications
Stacks, Structural Designs
Fire Suppression Systems Design and Specifications
 Liquid Fuel Equipment
Specification, Design based on API Standards
Fuel Forwarding/Pumping Skid
Fuel Cleaning Skid
Fuel Heating Skid
Fuel Purification Skid
Tanks / Liquid Fuel Storage based on API Standards
Liquid Natural Gas (LNG) / Liquid Propane Gas (LPG)
Equipment Design, Specification
Vaporizing Systems (Gasification)
Gas Filtration / Conditioning Systems
Natural Gas (NG)
Equipment Specification, Design
Gas Compressor / Filtration Systems
Natural Gas (NG) Dryer
Natural Gas (NG) Upgrading
Energy Services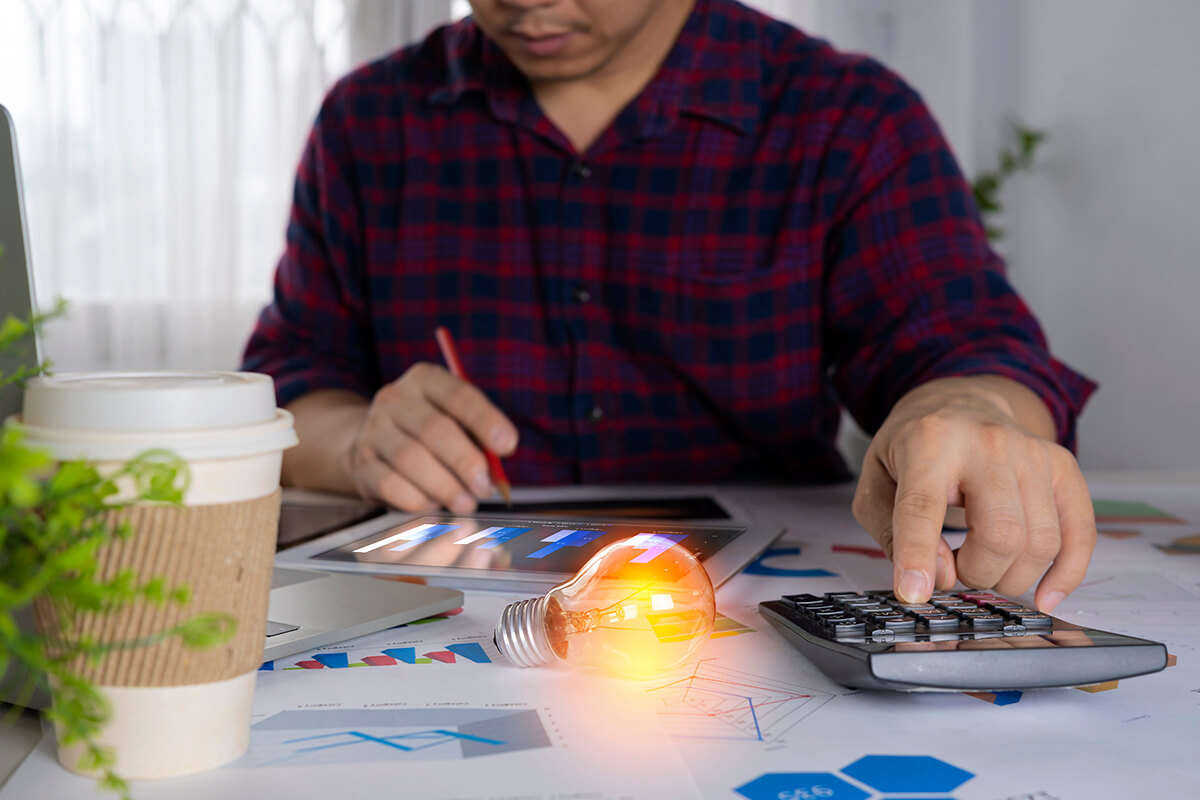 Power Generation Services
We support independent power producers' and generators and BOP fleet companies with a full-service, turnkey power solutions from mobilization to demobilization, including operations and maintenance services. Offering a staff with the expertise to ensure power to your project will be a reliable service and run efficiently and cost-effectively.
Our experience with Operation and Maintenance will be adapted to our end customer needs and may vary from distributed generation, grid stability, emergency power and bridging power while permanent plants are being built or repaired working on different modes like temporary power, peaking, standby and baseload power operation
Business Consulting for the Energy Market Stakeholders
Investors, Project Developers, Bankers and other everyday need to deal with the constant evolution of the energy regulation changes based on new technologies co-existing with the actual technology to produce energy that have been occurring worldwide in recent years, also with different changes in policies of the countries, to achieve common objective's reliability, profitable and environmental.
They are not alone at DECONS ENERGY we support customers on the energy market transaction advisory, planning and operations for existing and new power generation plants, energy market policies and regulations, creating a go to market strategy, and friendly environmental development
Partners & Organizations
We belong to different business groups that drives us to maintain a high level on the best practices in business to promote the value of the members for the community and success.